Espace réservé
Boite à outils
Equipment
Gala is a technical platform of 400 square meters equipped with shared pilote machines to experiment and equipments to characterise the materials. The local is compliance with good manufacturing practice, with the possibility to manipulate pharmaceutical drugs in respecting safety rules. The platform is divided in three zones:
A technical laboratory for the caracterisation

of materials and the process development at laboratory scale (100 square meters).

A laboratory space with controlled atmosphere

for the pilot scale process developments (75 s.m. in ISO 7 class and 35 s.m. in ISO 8 class). The access from this local is done through a equipment room (for materials) and changing room.

An open space

(about 150 s.m.) to receive the Gala team and the players (partners, scientists, students...)
Equipments:
In term of process, the equipments available in the platform are processes used for the formulation of advanced materials: solids dispersion, amorphous materials, drug encapsulating for a monitored release...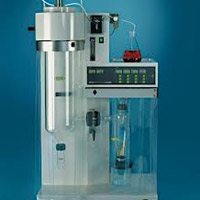 Mini Spray Dryer B-290 with inert loop (Buchï)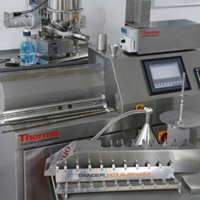 Pharma 16 Twin-Screw Extruder for Hot Melt Extrusion and Granulation (Thermo Fisher)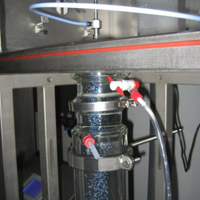 Production unit of beads and capsules - Prilling Spherisator M (Brace GmbH)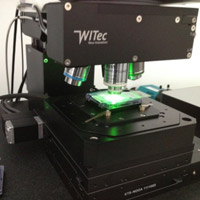 Atomic Force Microscopy coupled with Confocal Raman Microscopy - Alpha 300AR (Witec)

Other equipment:
The academic partnerships have in their strucutre a wide range of equipment of interest for the platform (process at pilot scale, complementary material characterization tools...). These equipments can, within the limits of their availability, used by the platform according to the clauses of the contract related to the project.