Espace réservé
Boite à outils
Spray dryer Buchi B290
Spray Drying technology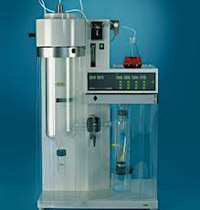 The Gala platform is equipped to a spray-drying at laboratory scale. The system can spray aqueous solution, dispersions and emulsions and to dry it with an air flow or with inert gaz (nitrogen) in order to generate dry powder.

With this equipment, different nozzle sizes are available to disperse the liquide into fine droplets, which are dried quickly and gently in the drying chamber. The generated powder is trained by the aspiration into the cyclone which separates the particles to the gaz.
For organic solvents, and explosive materials, the spray-dryer operates as a closed-loop system, with a condensation system for solvents vapour and a security system for gas detection).
Technical specifications:
The Mini Spray Dryer B-290

, en version advanced, equipped either aqueous solutions or organic solvents. The maximal evaporating capacity is 1.0 liter/h. The maximal inlet temperature is 220°C. The Mini Spray Drier allow to dry small volumes of solutions, from 30 millilitres to few litres.

An Inert Loop B-295

is associated to the Spray Drier to handle organic solvents safely.

A Dehumidifier B-296

is an accessory to condition the drying air or to work continuously with water and organic solvent mixtures.

Two type of cyclone can be used: a standard cyclone and a

high-performance cyclone

to achieve higher yields.

A two-fluid nozzle

sprays the liquid into the drying chamber. Different sizes are available to modify the powder morphology (

nozzle exchange sets of 0.5mm, 0.7mm, 1.4mm and 2.0 mm

). In general, the

particle diameter range is from 1 to 25 µm.

A three-fluid nozzle

is available to spray two independent sample feeds at the same time. It allows to spray dry immiscible samples for micro encapsulation applications.
This equipment is available for R&D projects with industrial specifications in a wide range of fields (pharmaceutical, cosmetic, food, feed, fonctional materials and nanomaterials).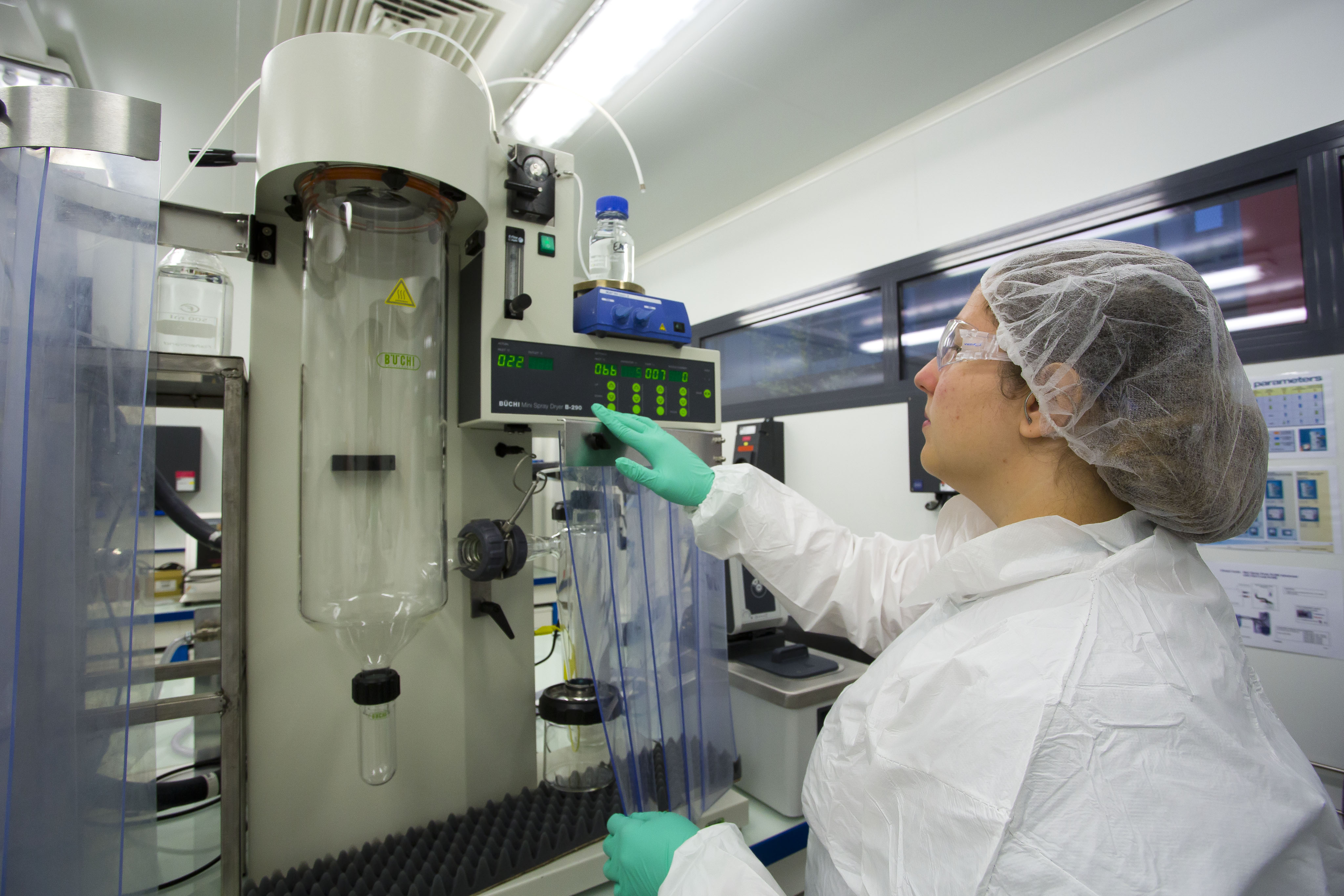 Drying of a solution containing organic solvents. The spray nozzle was feed with two solutions, the spray dryer used nitrogen as drying gas.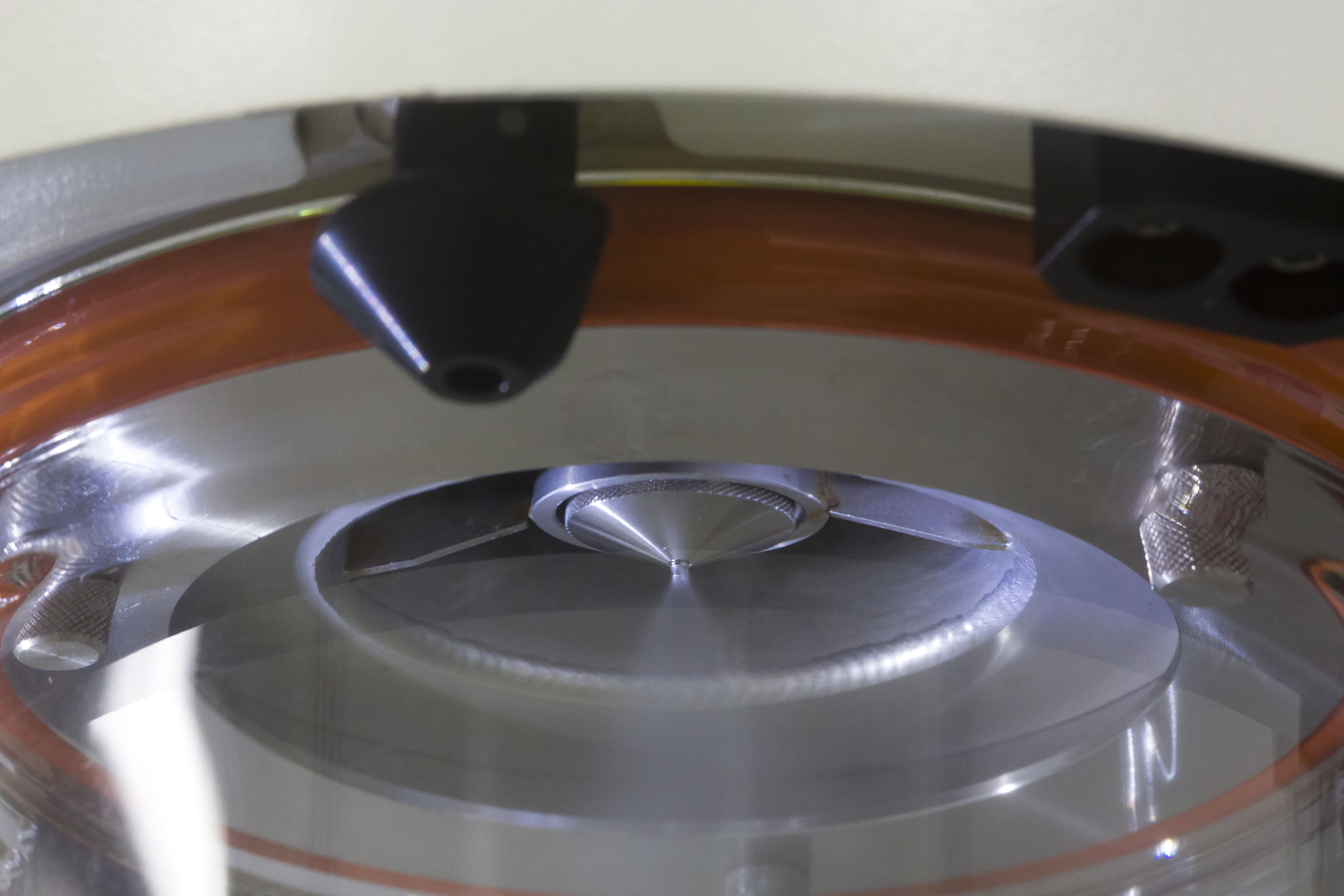 Spray nozzle in operation (three-fluid nozzle with a 1.4 mm size).